Build the business of your dreams in a fraction of the time!
A comprehensive program with in-depth training, live coaching, & community support to help you grow your blog with stunning recipe videos...
So you have a proven shortcut to turn your passion into a business that you love without having to spend a fortune on equipment!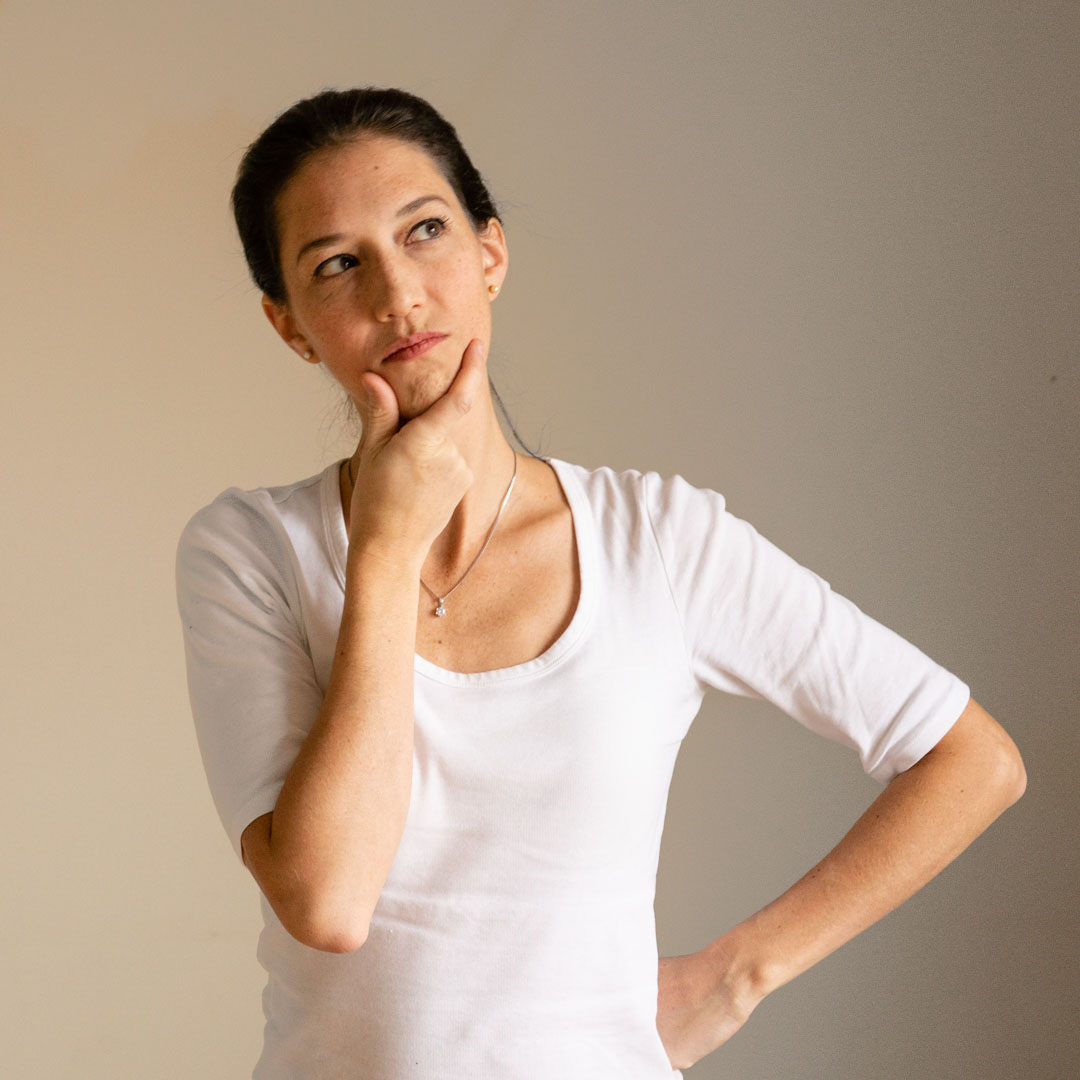 Your current food blog isn't creating the freedom, growth, and income you imagined it would. 
And knowing there are food bloggers who make more than $100,000 a year from their sites (some even into the 7 figures!) and have 4x's as many followers as any other industry...
...You're more than ready to tap into this growing and profitable business model. 
Unfortunately for you… the success of your blog is directly tied to the amount of views your content attracts on a daily basis.
And right now it may seem like you'll never be able to catch up to the "bigger bloggers" who have been doing this for 10 years.
Does this sound like you?
You love sharing recipes on your blog - but now you're starting to feel like your content looks like every other food blog on the internet?
You've worked hard to build the audience you have, and now you can't seem to reach new followers.
You dream of quitting your day job and working your own hours so you can spend more time doing the things you truly love?
Or maybe you're already at home with your family but your dream is to have something of your own to be proud of & feel like you're making extra $$ for your family?
WHAT IF I TOLD YOU THERE WAS A BETTER WAY TO INCREASE YOUR TRAFFIC, GROW YOUR AUDIENCES, AND LAND AMAZING BRAND DEALS ... WITHOUT CREATING MORE AND MORE RECIPES LIKE A HAMSTER IN A WHEEL?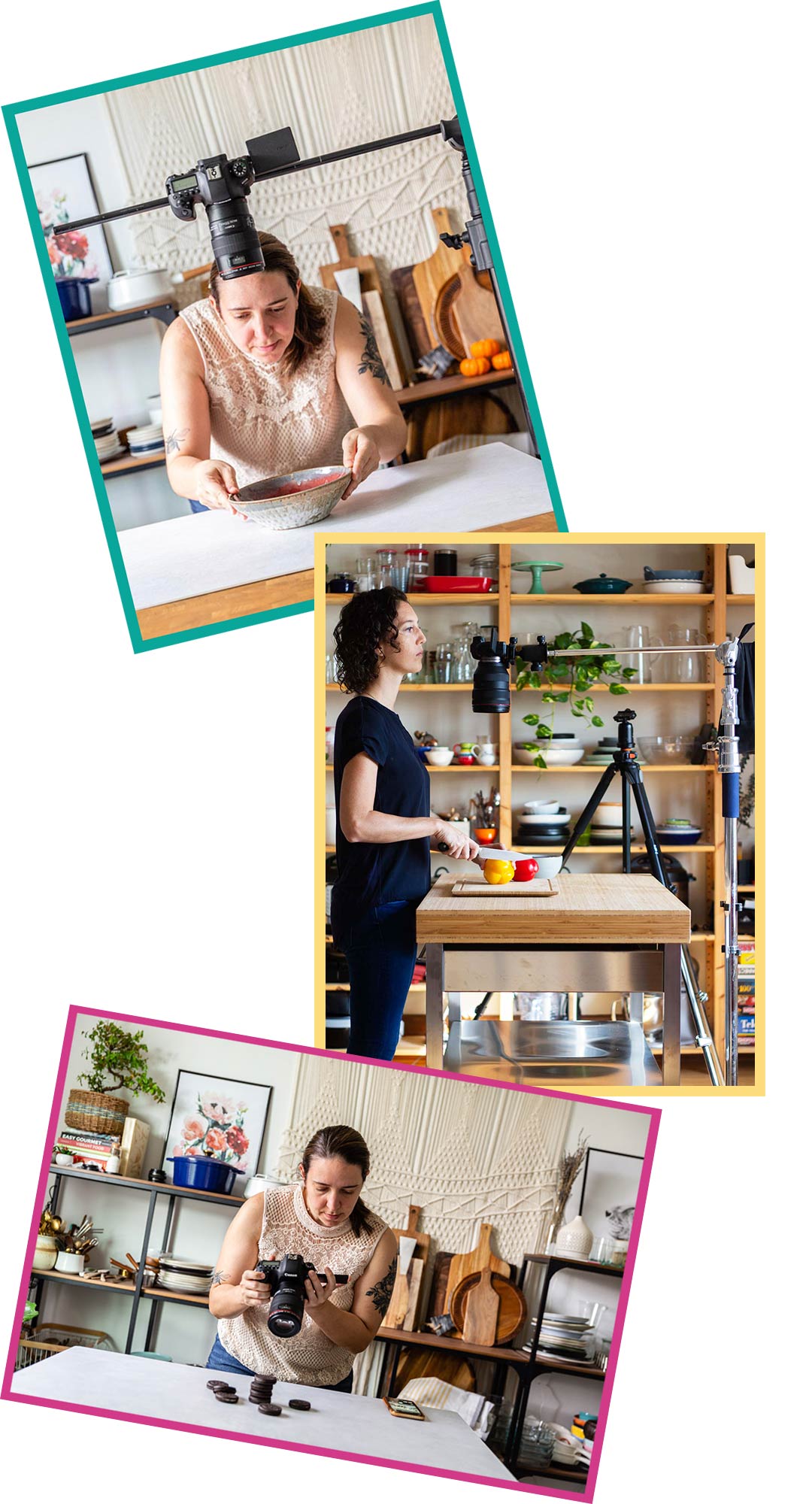 VIDEO is the #1 thing that will help you stand out from even the most established food bloggers!
Video is the reason we finally started making more money from our blogs.
Video is the reason we're still blogging after 6+ years while thousands of other people have abandoned their food blogs completely.
And it's also the reason why we're here today, determined to help you.
Because...
This could be YOU.
This could be your food blog.
Viewed and raved about by your ideal audience...because of...
Your recipe videos. But not just any recipe videos...
Eye-catching and mouth-watering recipe videos that bring in clients and sponsors. 
Videos that help you pay off old debts...
Or fund a nice quick getaway…
Or finally, let you put in the two-week notice that's been sitting in your drafts for months. 
"No thanks. I'm just going to try to learn by myself." 
We completely get it. 
We bootstrapped our way out of the trenches too.
And the one thing we're sure we all can agree on is that running a food blog on your own is a lot of hard work. 
It feels like it takes 10,000 hours of planning, recipe testing, and editing images just to create one blog post (that *might* generate a few bucks if you're lucky).
You don't have 10,000 hours.
You don't have another month ...
You may have been at this for years at this point. 
You've got bills to pay.
A staggering amount of competition.
And an expanding to-do list as you try to learn how to do "all the things" to get more viewers, more subscribers. 
The Food Video Academy is
the ONLY online course that helps you create professional recipe videos that are unique, put money in the bank, and make other food bloggers ask who created your beautiful food videos (we get this all the time!)
WITHOUT YOU WONDERING HOW TO:
Set up before you film
Get the best lighting
Keep the video flowing nicely
Catch people's attention right from the first second
Film videos that grow your business and don't just waste your time
Here is how the journey unfolds:
Walk away with...
All you need to know to get started to create gorgeous, captivating videos to help you grow your blog.
Complete trust in your ability to properly use your equipment.
New mindset shifts that will help you connect with your audience and feel inspired to create food videos that will grow your blog & business. 
Knowing the best angles to shoot your food and how to make your dishes look extra scrumptious.
Simple, but powerful, strategies to help you share your passion with more people and start getting the attention of big brands.
Full access to screen recordings of the full editing process so you can always create beautiful videos. 
Special techniques to make your videos POP and stand out from the crowd.
Proven tips to reach more people on social media with your videos and how to reuse the same footage for all different platforms
The Food Video Academy is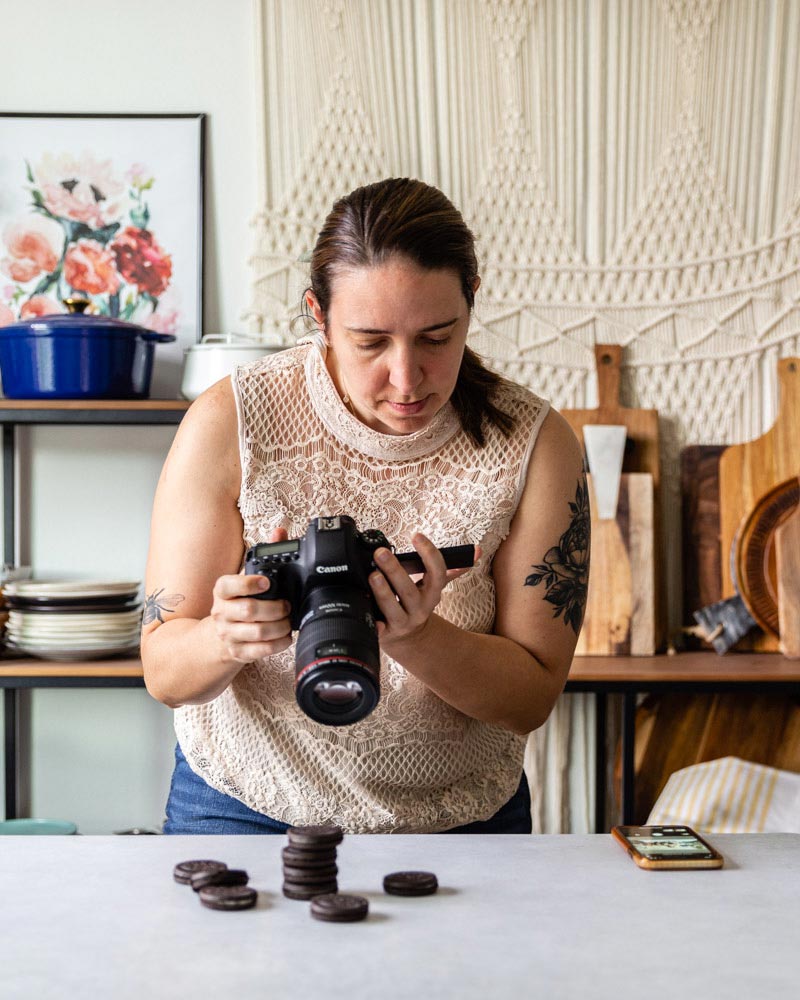 FOR YOU IF...
You're a new food blogger that wants to skip years of figuring out how to generate traffic to your blog
You're a food photographer who wants to increase your value and earning potential exponentially by adding food videography to your skillset
You're a YouTube content creator who is growing your brand and want to build a massively engaged audience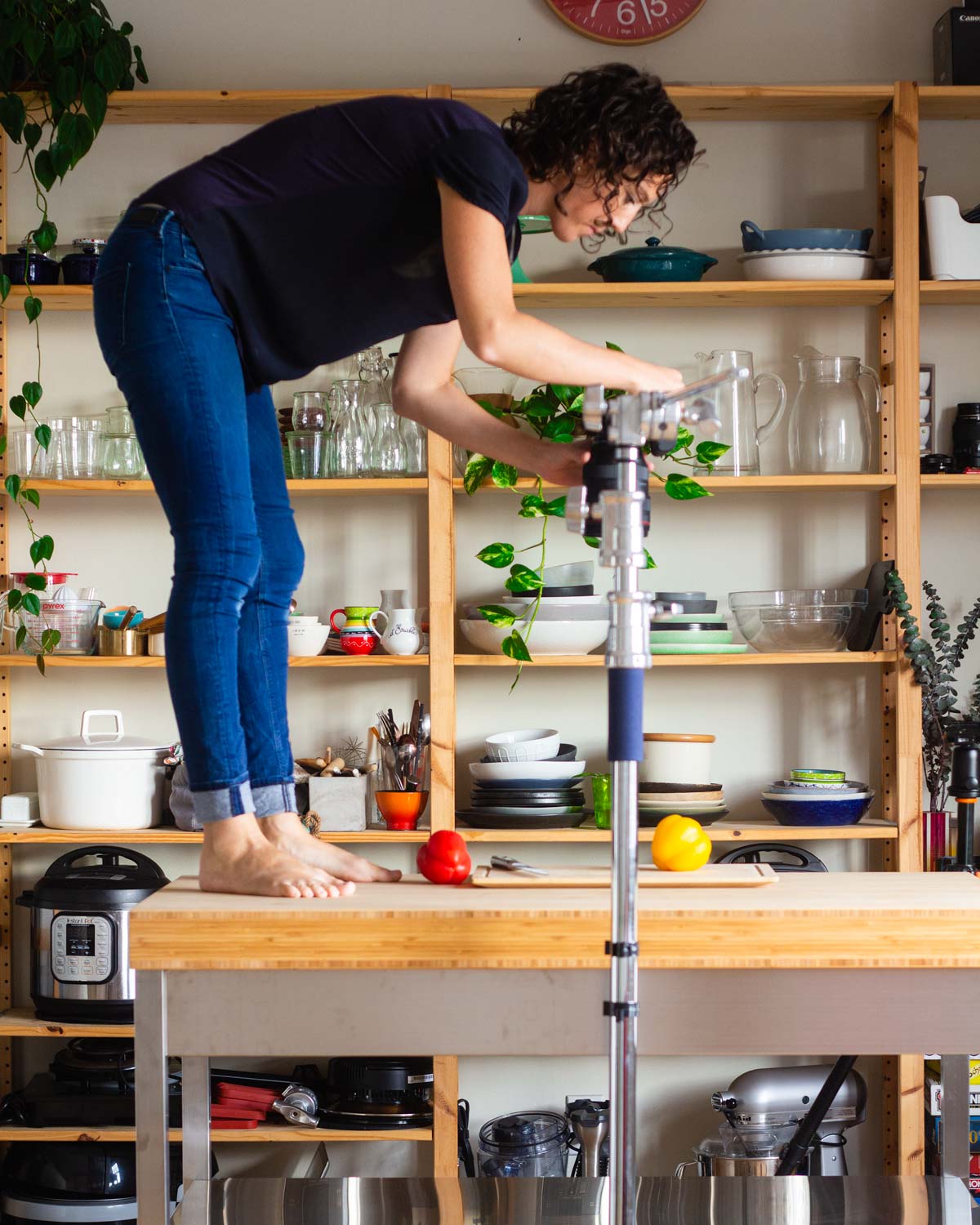 NOT FOR YOU IF...
You don't have a professional camera (this is not a cell phone video course)
You view your blog as a hobby and not a business that you want to grow.
You're looking for a done for you solution (a.k.a we record the videos for you)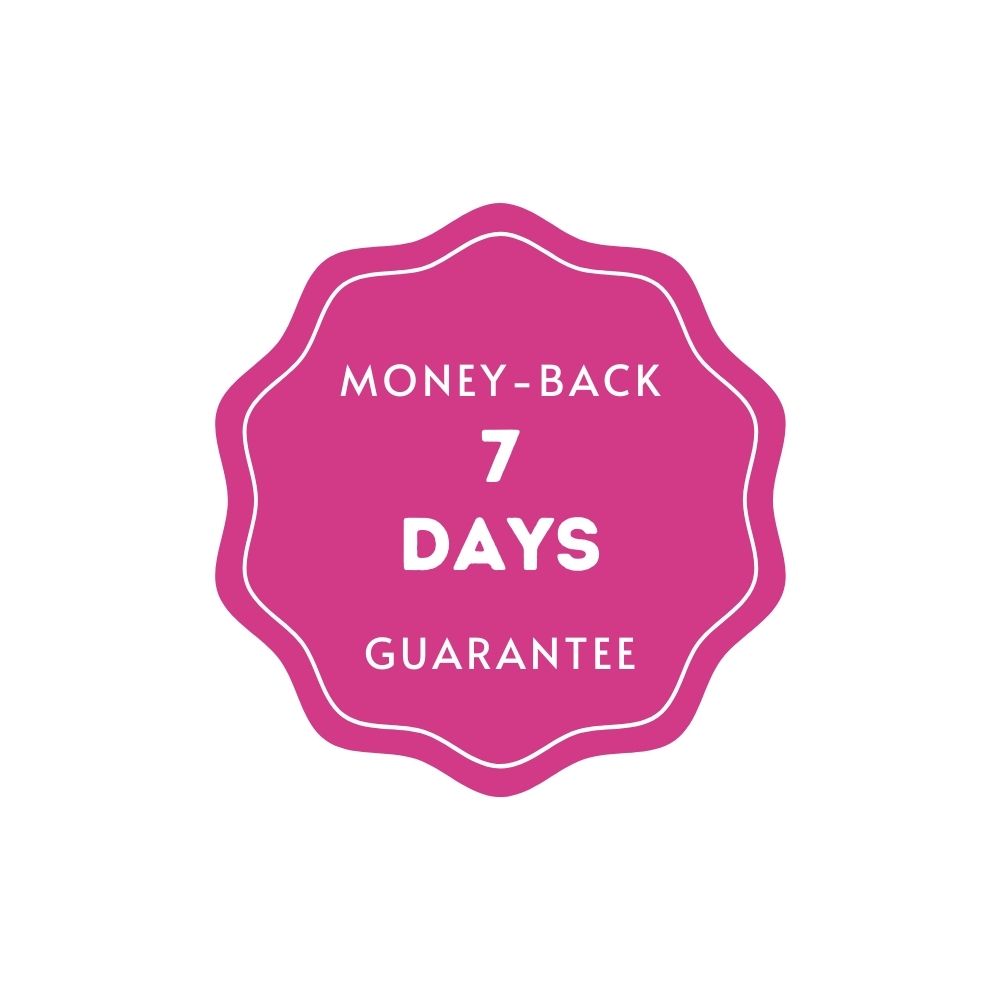 Still not convinced?
We're giving you a full 7 days to...
Watch. Plan. Film. Sweeten the profits.
If you're not thrilled, simply shoot an email to our support email and we'll refund every penny - no hard feelings - we promise.
But we're pretty sure you're going to LOVE this.
And because you don't just need to hear from us...
"They helped me take my video skills to the next level. I learned a ton especially with respect to the hero shots and focusing - two issues that I struggled with." — Anushree
"They changed my life. Seriously! I'm making money doing food videos now which is about 1000% better than accounting, and ALL thanks to Lorena and Brita." — Ann
"One of the best parts of the course is the FB group and getting feedback. Honestly, before this course, my videos were really boring. They all looked alike. I am not sure why people paid me. After taking the course and getting feedback from my videos I have gotten so much better!" — Elise
Create recipe videos for your blog
… and like royalty payments roll in for a best-selling book … get paid continuous, PASSIVE income, even when you take a week off. (Sounds delicious!)
Or if you're a photographer or content creator and want to create drool-worthy videos for big brands and other bloggers, get booked solid and become an in-demand recipe videographer. (Brita currently has a waitlist of over 20 bloggers hoping to work with her!!!).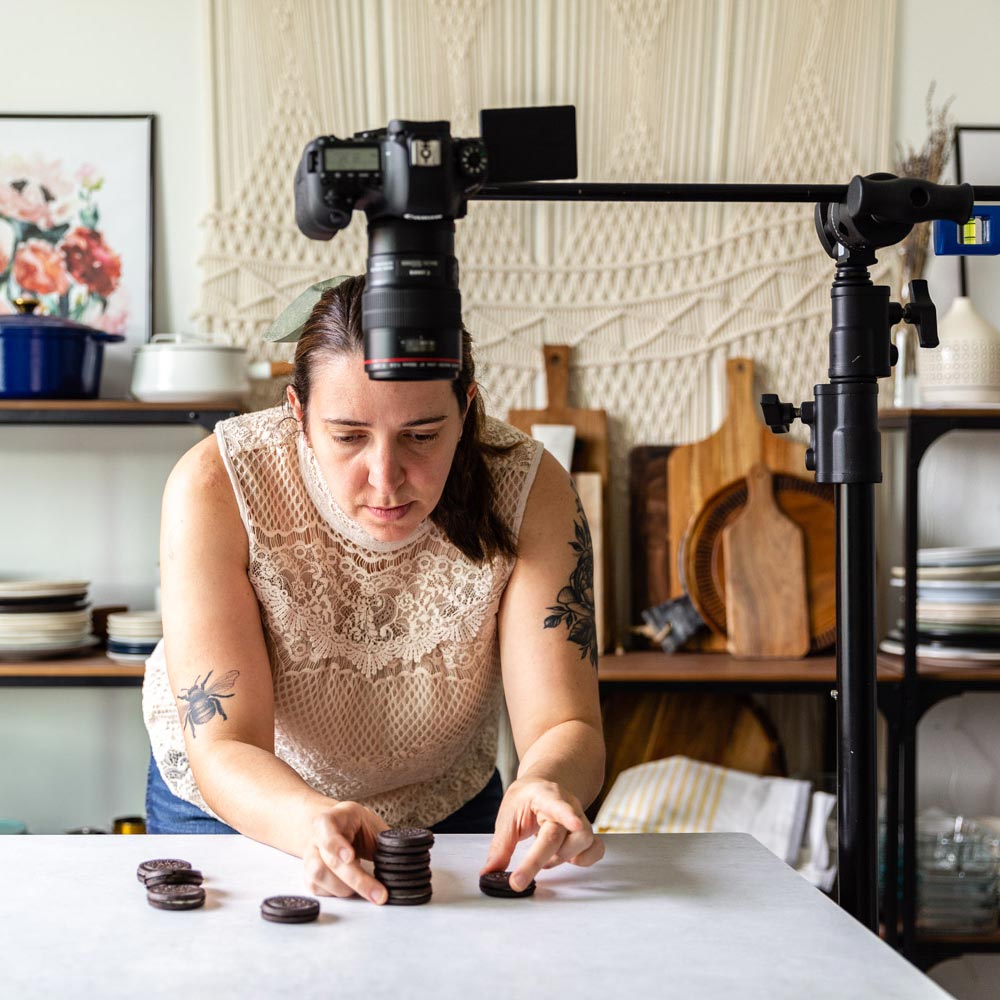 Frequently Asked Questions
What if I'm a terrible videographer?
You don't need to have years of experience or a degree to make a beautiful recipe video.
Food videos are all about having a plan so that you can have fun transforming something simple into something beautiful and engaging.
Do I have instant access to the course?
YES! Grab the content in the member's area as soon as you complete your purchase! You can take the whole course in one day OR go at your own pace.
What kind of income will recipes videos help me generate?
Of course, we can't promise anything but we both 10x'd our income when we added recipe videos to our blogs and social media. That's exactly why we created this course. We want other food bloggers to be just as successful and we knew this training would be key to getting them down that path.
But just to give you an idea: Brita supports her whole family on a six-figure income made SOLELY from videography (not including anything she makes from her blog).
Is this going to be an advanced course?
This is an entry-level course for those who have professional cameras BUT are new to shooting video. We do have some advanced lessons but you'll get to those after learning the basics first. 
Can you guarantee that my videos will go viral with the content of this course?
We won't guarantee that ALL of your videos will go viral because that's not how content creation works. 
BUT, we will teach you how to create videos that are highly educational, deeply engaging with your existing audience, supremely helpful to those trying to make your recipes, AND yes, we'll teach you our tricks that have helped us going viral.
I DON'T have a camera yet - can I still join?
You definitely need a professional camera to get the most out of the course. If you're planning to get one soon and start learning things such as how to set up & how to edit, you can take it now. However, you'll only be successful in this course with a camera.
What if I don't like it and want a refund?
Based on what we've learned from past students, we believe the chances of you not liking it are VERY slim. But if it turns out you don't like the course, no problem. 
We've put our heart and soul, and squeeze every drop of recipe video recording experience we've acquired into this course. The content we teach has legitimately helped us create food videos that allow us to generate 6-figure incomes.
And we want this for you too! Even if it comes at the expense of creating our competition!
That said, if you're not feeling it, you're 100% entitled to a full refund within 7 days. Our only hope is you've got a solid backup plan to record videos that will help you make money from your food blog. 
Can you remind me what I'm buying again?
You get 44 training videos, countless examples, private access to a community of food videographers, & expert support from us to help you get started. 
YOU'RE READY FOR THIS!
YOU HAVE A CHOICE TO MAKE!
Are you the person who has already told yourself that your food blogging dreams are too big or too hard?
Because if that's you, we can't help you. 
Or, are you the type of person who's ready to put in the work to create the kind of business and life you want?
Because if that's you, then join the Food Video Academy today and let us show you how!
IMAGINE WHERE YOUR BLOG (AND INCOME) COULD BE 3 MONTHS, 6 MONTHS, 12 MONTHS FROM NOW, WITH RECIPE VIDEOS THAT ATTRACT TRAFFIC TO YOUR BLOG AND CLIENTS KNOCKING AT YOUR DOOR!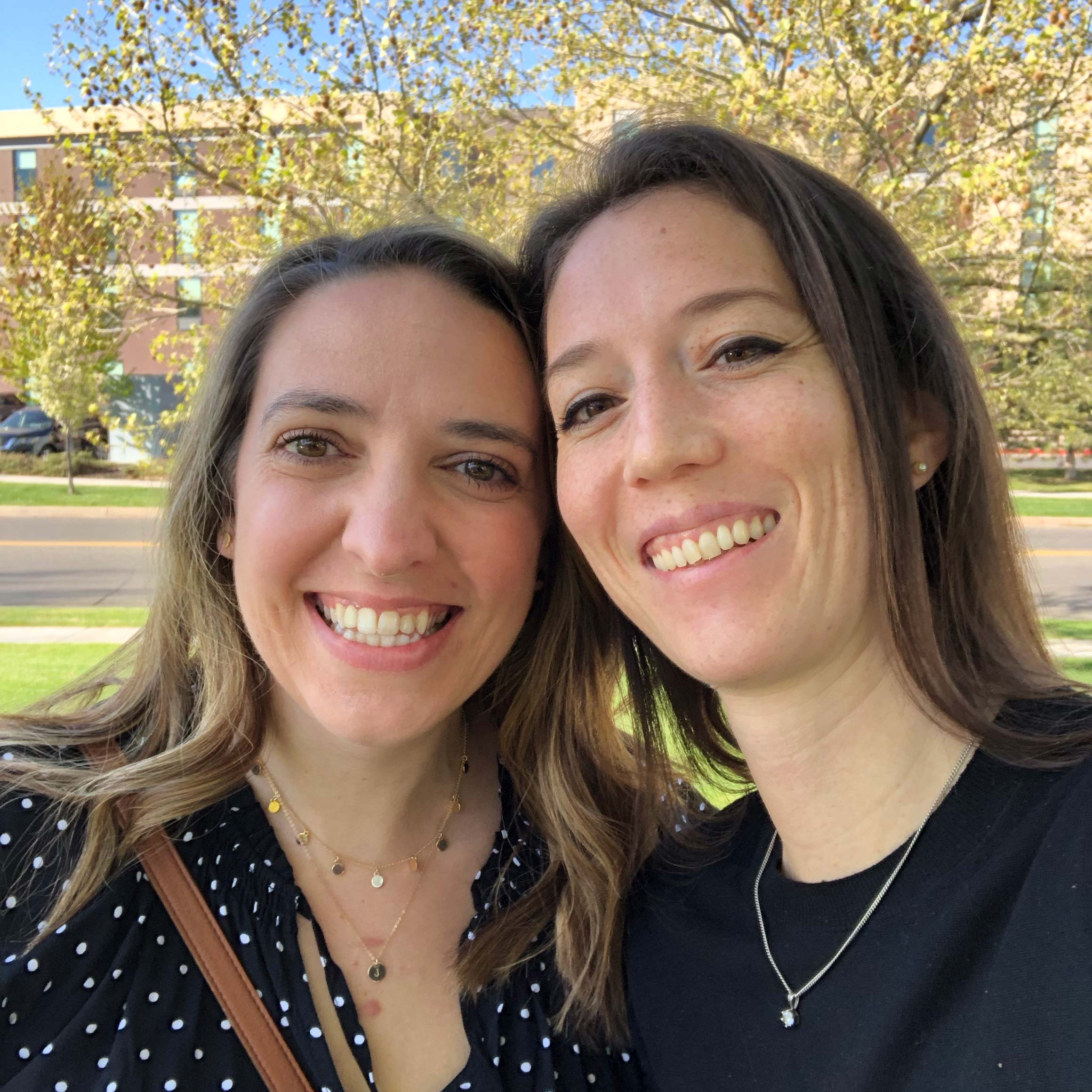 Create consistent passive income.


Create a business you love.


And take your video skills to the next level!


Brita & Lorena